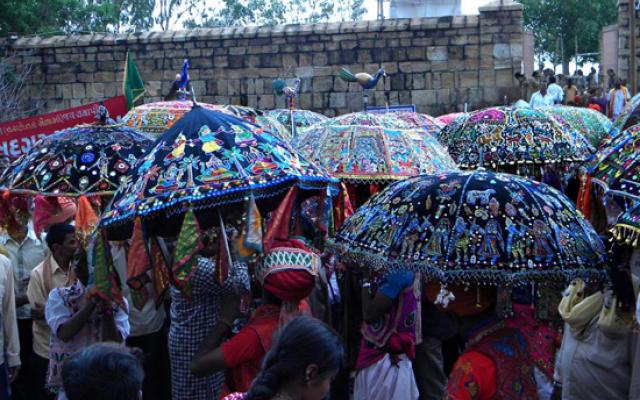 Father of our great Nation-India that is Bharath
Rightly observed that INDIA LIVES IN ITS VILLAGES!
Yes our tradition and culture can be enjoyed in full
In our sacred villages-South and North, East and West still!
Come to Tarneter in Saurashtra Gujarat Twenty Fourth
To Twenty Seventh August to enjoy the FAIR -most awaited
By the people of the region-they flock around
Trineteshwar Temple!Excitement and joy- dedicated
To the supreme feat of archery performed by Arjuna
And finally won the "Swayamwar".Exciting festival
Motivates one to rejoice in Gujarat folk dance and music.
In the Fair we see a wild wind of colors, music and romance
Around tribal youths looking for perfect life partners.
Dress up in gaudy clothes- dhotis, striking turbans,
Tarnetra Chhatirs umbrellas highlighted with embroidery and
Mirror works point the bachelor tribal males.
In the Fair if any girl stops by and begins a close talk
With her chosen guy hints that she is interested
In marrying him!Other attractions of the Fair
Are the graceful garba, ras, hudo on the sounds of drums!
Fair offers handicrafts, cattle shows and sports to entertain!