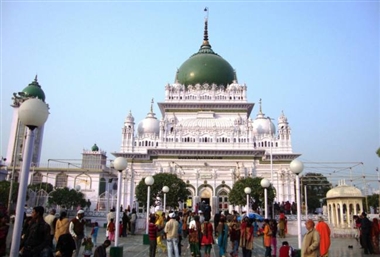 I am proud of my holy Motherland-India that is Bharath
Under the leadership of Mahatma-acquired a multi
Religious character- Bharatha Matha accepts all as HER
Children-Hindus, Muslims, Christians, Jains and all groups!
Every religion has its own tradition and culture,
Festivals and practices! Today is Barabanki Mela!
Barabanki – a small town in the state of Uttar Pradesh
State has both Hindus and Muslims-friendly and peaceful!
Both communities celebrate their festivals, put up fairs
Well known fair is the Barabanki Fair for ten days in October
And November every year. city near Durgah of Hazi Waris Ali.
Festival also known as Deva Festival important Muslims fair.
Silk sheets or chadars are put on the tombs. Sufi saints
From Pakistan and Middle East come to be a part of festival
Bringing communal harmony and peace to the city- nice times
For all the people great indeed is our Holy Land all times!