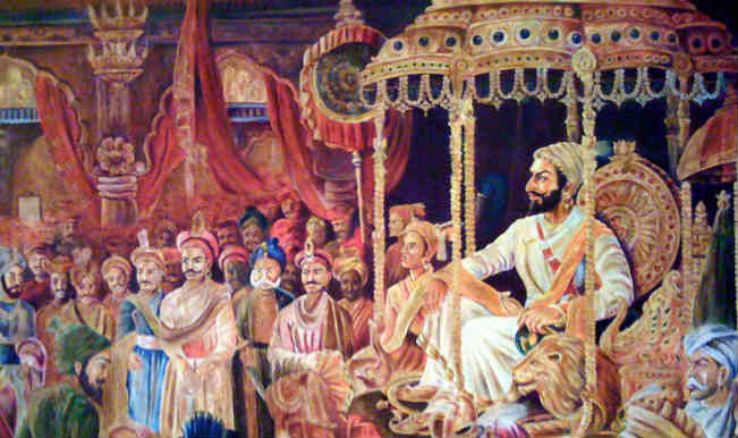 India that is Bharath my homeland lives for centuries
With honor and dignity- thanks to our great culture and tradition
Great sons and daughters of Bharatha matha all over-East and West
North and South- central every where across the Motherland!~ best!
One of the noblest sons of Mother Bharath is Shivaji
Chhatrapati Shivaji Maharaj whose birth day is tomorrow
Nineteenth of February- the best leader of Maharashtra.
But deemed to be the noble person for the whole Nation!
Maharashtrians have an extraordinary respect for their ruler.
The maker of the Maratha nation. extraordinary personality of his own
Time may change, empires may go and dynasties may become blurred,
Yet the significance of Shivaji is alive in the minds of all Indians
His astonishing triumphs and ever-prepared grin made him
The symbol of his soldiers. Let us salute him on this holy day!