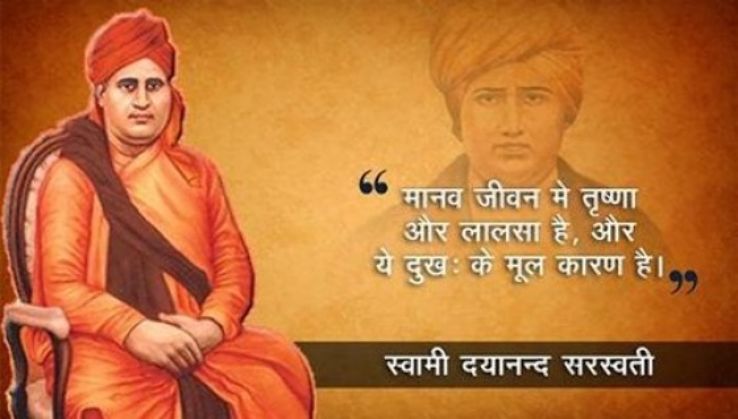 Our HOLY MOTHERLAND India that is Bharath is a blessed land
Whose many children are Saints and Seers, Scientists and writers grand
Politicians of the noblest order like Mahatma Gandhi
Spiritual leaders par excellent guiding the world all over!
Twenty Eighth February a significant day in Indian history
Observing Saraswati's Arya Samaj- honorable society advances esteems
And practices in view of the faultlessness of the Vedas. Dayanand Saraswati
Composed numerous books with a specific end goal to make his work and thoughts godlike.
One of his is Satyarth Prakashk adding Indian freedom development also.
The Arya Samaj is principled under Satyarth Prakash which is  'Light of Truth'.
Most critical piece of his writings.Today we recall Swamiji's great deeds.
The goal of the day enables all the more great . Maharishi Dayanand Saraswati
Or Swami Dayanand Saraswati Jayanti praises the birth commemoration
Of the organizer of Arya Samaj-Dayanand Saraswati. Let us seek his grace!
Read More