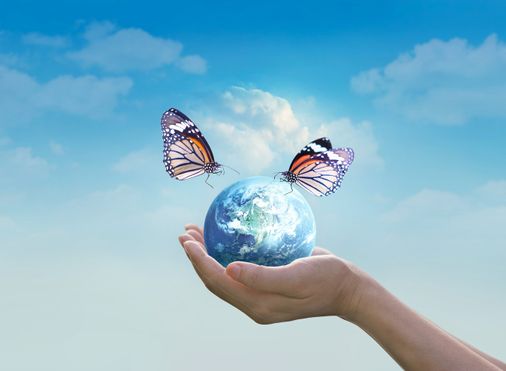 March Twentieth today is International Earth Day
The day's purpose and objective quite noble and great-hey
WE listen to Mother Earth's pleadings to keep it quite safe
Since we are indiscriminate in taking care of Mother!
We love this MOTHER EARTH for reasons several not far to seek
The Day is observed to remember that the great Mother Earth sleek
Its ecosystems provide us with life and sustenance.- God's grace
We have to promote harmony with nature-its beauty with grace!
To ensure the Earth to achieve a just balance among all needs
The economic, social and environmental- with our deeds
For the present and future generations of humanity.
Lest we are bound to lose the grace of Mother Earth for eternity!