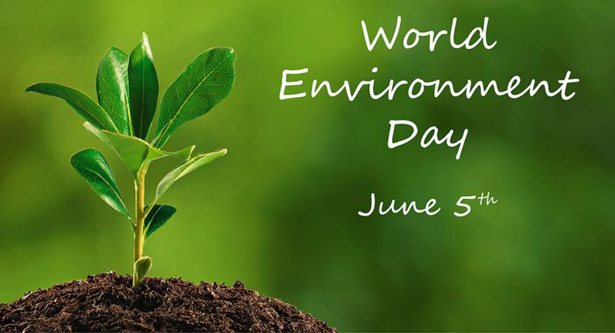 June Fifth yesterday was WORLD ENVIRONMENT DAY a holy day to be cherished
And to take an oath to protect ENVIRONMENT at all cost-not to failed
For the world to live and enjoy peace and pleasure, joy and health
Environmental protection is nothing short of our valuable wealth!
World Environment Day this year hosted by China, with the theme
"Air Pollution".We can't stop breathing, but we can do something about
The quality of air we breathe.Seven million people worldwide die
Prematurely each year from air pollution.Cruel it is to allow to die.
World Environment Day urges governments, industry, communities,
And individuals to come together to explore renewable energy and
Green technologies, and improve air quality in cities and regions
Across the world. Let us resolve to keep environment clean and clear!
+++++++++++++++++++++++++++++++++++++++++++++++++++++++++++++++++++++
FIRST EVER TAMIL TRANSLATION OF THYAGARAJA'S TELUGU "PANCHA RATHNA KEERTHANAS " into TAMIL -in 272 years – translated by me to the original  raga and Tala rendered by the Madurai team Smt. Ranganayaki Sachidanandam, Vocal, Sri Sachidanandam Violin and Dr. K Thiyagarajan, Mridangam is available as CD with a booklet costing Rs 150/- with me in- N V Subbaraman, 12/1045, Jeevan Bima Nagar, Chennai 600101, Ph:04426544950/9840477552.
email: nvsubbaraman@gmail.com
++++++++++++++++++++++++++++++++++++++++++++++++++++++++++++++++++++