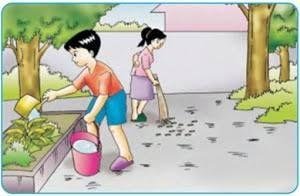 Environment in which we live makes our lives happy or miserable.
Conscious efforts are needed indeed to improve ourselves-noble.
Unfortunate, people throw away the household garbage on the roads
And there are human and animal faeces lie scattered in cities.
This turns out a matter of concern in places where the rise of
Population is unfortunate catastrophe to the gullible environment.
We sure need to bring about a positive change before this planet
Turns out be a wrecking mass of filthy junk unbearable planet.
If we keep our environment clean, we can keep disease, pollution,
Environmental degradation away.Let us have a look at the magnitude:
Over two million premature deaths every year due to air pollution,.
A chemical found in the urine of the people is used in manufacturing
Of plastic products.The pesticide DDT is very harmful yet continue
As a mosquito-killer. sulphur dioxide found in coal mines travels
For about one thousand miles in the atmosphere. What a pity it is!
Man must realise and take efforts to put a stop to pollutions!