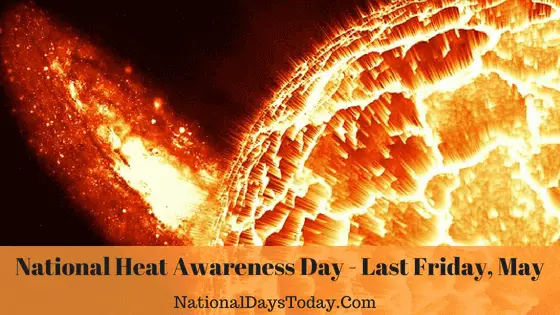 Scorching Sun at HIS best or worst(???) all know on earth and we in Chennai
As also in Bikaner -Rajasthan and Kadapa- Andhra Pradesh-
Where I spent a few years in my official postings – I enjoyed
Or suffered!!Extreme blessings of Lord Surya Bhagwan-Sun God!
Rightly we have today the Twenty Ninth May- Heat Safety Awareness Day!
On average, extreme heat has killed more people in the last ten years
Than any other weather phenomena. Let us remember to
Hydrate when we are in the heat. Whether feeling thirsty or not,
Let us drink plenty of water to avoid becoming dehydrated,
Especially when working or exercising outside.
Day reminds people who are outdoor keep up with the latest
Temperature and heat index forecasts and current readings.
Let us know the warning signs of a heat illness, and how one can stay cool.