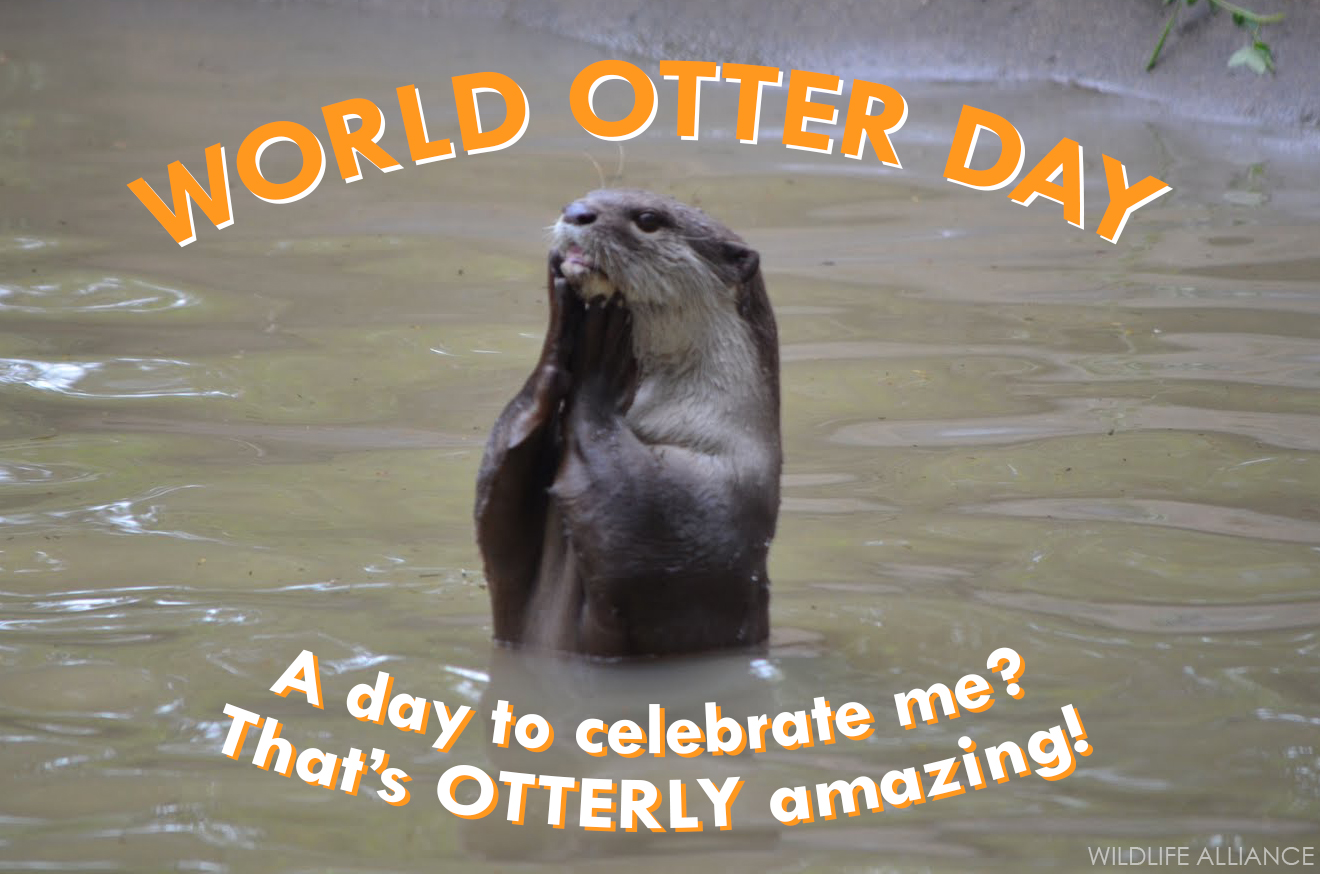 Wonderful indeed are the creations of  Omnipotent and Omniscient
Human and animal beings- animals including wild and mild,
Birds and flies, worms and viruses including CORONA now reigning
All are supposed to live in harmony and peace all over the earth!?!?
May thirtieth today is WORLD OTTER DAY!Otter an aquatic,furry
Fish eating animal. Let us join the many  around the world
And love otters and be dedicated to their conservation,
To raise awareness and ensure that more people know about  problems
That otters face.  The loss of habitat, illegal trade (fur and pets),
Being hunted, road death, pollution some of the challenges.
Thirteen species of otter  need our help.
A day designated by the International Otter Survival Fund
To raise awareness of their work protecting, conserving,
And caring for otters everywhere!
Every  year more people in more countries  involve themselves
In two thousand Eighteen World Otter Day was observed
In at least twenty six countries. Let us continue.