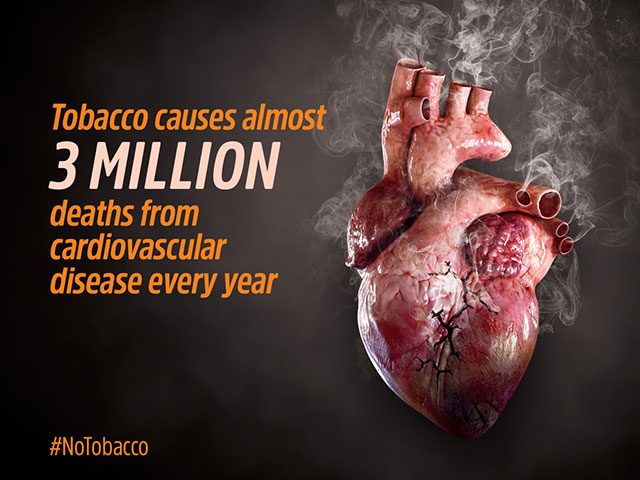 So awaited Sunday Story in Envius Thoughts is here! We had on 27th a Wednesday story to commemorate the TWO THOUSANDTH post in the Blog in the form of A TALE OF THE BLOGGER Part 40!
This week's story deals with the nasty habit of tobacco use and its effect on the health of the user as well as the one who has the passive smoking' donated by a smoker on the road, office, home etc.!
Here is a post  I made about SIX years ago on this topic in this Blog!
Hello! Don't you hear me? I am TOBACCO, God's creation!
World's favorite cigar, cigarette, pawn for your destruction
Along with snuff and leaves! I love you and all your suffering
Least I worry about your health and feelings and dithering!
Have nothing but contempt for those who talk about this great day
"WORLD NO TOBACCO DAY"-they know not to enjoy the fine taste!
People and the world know not my strength and power and prowess
Nor know my services that lead to a future inglorious!
Six million deaths a year- bring down the weight on mother earth
I cause with my brother alcohol! Help medical men in dearth
To earn! I help survival and prosperity to clinics
And hospitals! I pollute the atmosphere bringing all risks!
I love you so much that I leave no part of your body free
Larynx and lungs, stomach and kidney, bladder and brain-great tree!
I cut with my sharp axes of cancer and a host to sway
Be with me every day; after all your end is not far away!
(P S) This fifteen syllable sixteen line poem with rhyme pattern AA,BB,……, is the honest outpouring of a person who is extremely annoyed with the tobacco menace to the society. Even if all the days of the year are to be observed as "WORLD NO TOBACCO DAY" the menace may not come to an end. Omnipotent God alone has to interfere and help the humanity.
"உலக புகையிலை இல்லா நாள்" இன்று!
எனதருமை நண்பனே! எனது குரல் கேட்கிறதா? நான்தான்
உனதருமைத் தோழன் பெருமைக்குரிய 'புகையிலை'நான்!
இறைவன் படைப்பில் நான் ஓர் இனிய படைப்பு!
உருவங்கள்தான் எனக்கு எத்தனை எத்தனை?
'சிகார்' என்பர் சிலர், 'சிகரெட்' என்பார் சிலர்
'புகையிலை' என்பர் பலர், 'பீடி' என்பார் கிராமத்தோர்
'மூக்குப் பொடி' என்பர் கிழவர், 'ஹூக்கா' என்பர் மற்றோர்!
பாரில் யாரும் மயங்காதார் இல்லை,
ஊரில் என்னைப் பணியாதார் இல்லை
இளைஞர், முதியோர், படித்தோர், படியாதோர், ஆடவர் பெண்டிர்
அனைவரும் எனக்கு உற்றோர் உறவினர்!
எனதருமை நண்பனே நான் உன்னைக் காதலிக்கிறேன்;
காதலுக்கு உடல்நிலை பற்றி ஏது கவலை?
"உலகப் புகையிலை இல்லா நாளாம்" பயித்தியக்கார உலகம்!
எனது வலிமை அறியாப் பாலகர் அவர்கள்! ஆண்டு ஒன்றில்
என்னால் இறப்பவர் அறுபது லட்சம்!
இன்னல் உருவோர் அறுபது கோடி!!
மருத்துவர்களுக்கு வருமானம் வேண்டாமோ!
மருத்துவ மனைகளுக்கு நோயாளிகள் வேண்டாவோ!
மதுவும் நானும் இணைபிரியாத் தோழர்கள்.
இருவரும் ஒன்றாய் உலகை அழிப்போம்;
நிலமடந்தையின் பாரத்தைக் குறைப்போம்!
உங்கள் உள்ளம் கவர்ந்தவள் நான்,
உடலை அணு அணுவாய் ரசிப்பவள் நான்!
'புற்று நோய்'- 'கான்சர்' என்ற பெயரில்
இதயத்தில் குடியிருப்பேன், வயிற்றிலே அமர்ந்திருப்பேன்
தலையிலே வீற்றிருந்து வானத்தை நான் ரசிப்பேன்
இரத்தத்தோடு இரத்தமாக இனிய வாழ்வு வாழ்ந்திடுவேன்!
இனிமையாக வாழ்ந்திருங்கள்
இன்னுமிருக்கப் போவது எத்தனை நாள்?
Before I proceed further, I happily recollect a phenomenon that remains green in my mind. In the early sixties, when I joined the services of the great premier public sector organization,  Life Insurance Corporation Of India which I consider as my ALMA MATER where I learnt the art and science of life and living, I announced that those who smoke, if they give  an undertaking of course orally that they  will give up smoking from a particular day and do not smoke any longer, once a three month period is over I will give them a treat with SKC-Sweet, kaaram (snacks) and coffee! At least a dozen of my well meaning friends gave up and I learn that they continue as non smokers till now!even now!
Recently every year a total of around 6 million people worldwide, are succumbed to death due to tobacco. In a bid to inculcate awareness among people to the bane of the substance the World Health Organization (WHO) observes a 24 hour day of self-restraint from Tobacco on the 31st of May each year. First stipulated in the year 1987 the World No Tobacco Day (WNTD) was an initiative of all the member states of the WHO following the Resolution WHA42.19 passed by the World Health Assembly in 1988. The goal was to encourage tobacco users worldwide to refrain from using tobacco products for 24 hours, a step they hoped would provide assistance for those trying to quit.
On the eve of the World No Tobacco Day in 2008 the World Health Organization called for a worldwide ban on all advertising, promotion and sponsorship of Tobacco. The theme of the World No Tobacco Day in 2008 was "Tobacco-free youth" and focused on targeting advertising attempts directed specifically at the youth.
Each year the WHO selects a theme for the World No Tobacco Day to engage a world of inspirational thought to convey its deeply humanitarian message. This theme then becomes WHO s fundamental element of the tobacco-related agenda for the year to follow. The WHO theme for 2012 No Tobacco Day is "tobacco industry interference" which seeks to highlight and counter the tobacco industry's brazen attempts to undermine the WHO initiative against a life-threatening drug. To facilitate the spread of the agenda the WHO invests in the creation and distribution of publicity materials related to the theme, including brochures, fliers, posters, websites, and press releases.
In many of the WNTD theme titles such as "Tobacco kills, Don't be Duped" (2000) and "Tobacco: deadly in any form or disguise" (2006) reflects that individuals may be mislead, confused or even misinformed about the true hazards of consuming tobacco; the rationale for the 2000 and 2008 WNTD themes identify the marketing strategies and the illusions created by the tobacco industry as the chief fodder for this confusion .The WHO's World No Tobacco Day initiative indicates an alternate understanding of the facts, as felt from a global public health perspective. World No Tobacco Day celebrations provide an official interpretation of the most recent tobacco-related research and statistics to provide a common ground, which can formulate anti-tobacco arguments around the world.
This year's  theme of World No Tobacco Day is "Protecting youth from industry manipulation and preventing them from  tobacco and nicotine use".
If by reading  this Sunday Story, even if a few give up the habit, I will be the happiest person and all the efforts taken to maintain this Blog would have served the purpose. Thus this Sunday story comes to an end and we shall meet tomorrow as usual but in a new month June! Till then BYE!