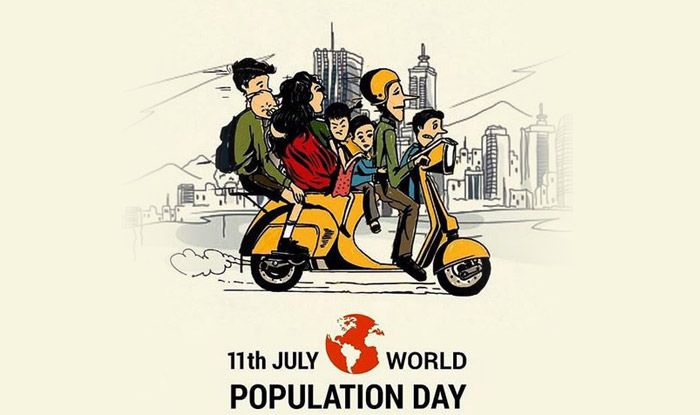 My Lord Almighty! Thee know the art and science of creation
Sure none can discern the great aim and purpose of Thy action!
What should be rightly treated as human 'resource' and 'asset'
Alas! Today we treat as a burden and a problem great!
True of course population exploding beyond a limit
Breeds myriad issues, difficult to manage by the timid!
Shelter, health, food, education, employment issues many
Where to go for money and materials-no company!
To create awareness of all issues- purpose of this day
Problem is of the world all over – we have to find a way
Men –young and old, women-young and old to be made aware of
To be effective and aim served-Day to be taken care of!
Theme now centered around the health and rights of women and girls.
During the pandemic, with unemployment on the rise, women's health and
Well-being are on the line, not just from the corona virus but
Also from the increase in gender-based violence.
The United Nations Office of Coordination of Humanitarian Affairs along
World saw five billions on eleventh July eighty seven
United Nations observe since then- all these years followed
Spread the message and help world come out gloriously mellowed!
ENVIUS THOUGHTS crosses   2,53,000 views.
I am glad to share with you that with the 113th  view at 23.00 hrs  yesday viz Friday   the 10th July 2020, (10/07/2020) , total views of the BLOG  crossed  the great figure   TWO LAC AND FIFTY THREE THOUSAND (2, 53, 000) from more than 219 countries around the world on the 1992nd day and 2053rd post, thanks to your support and encouragement. Kindly continue.