எல்லாப் புகழும் இறைவனுக்கே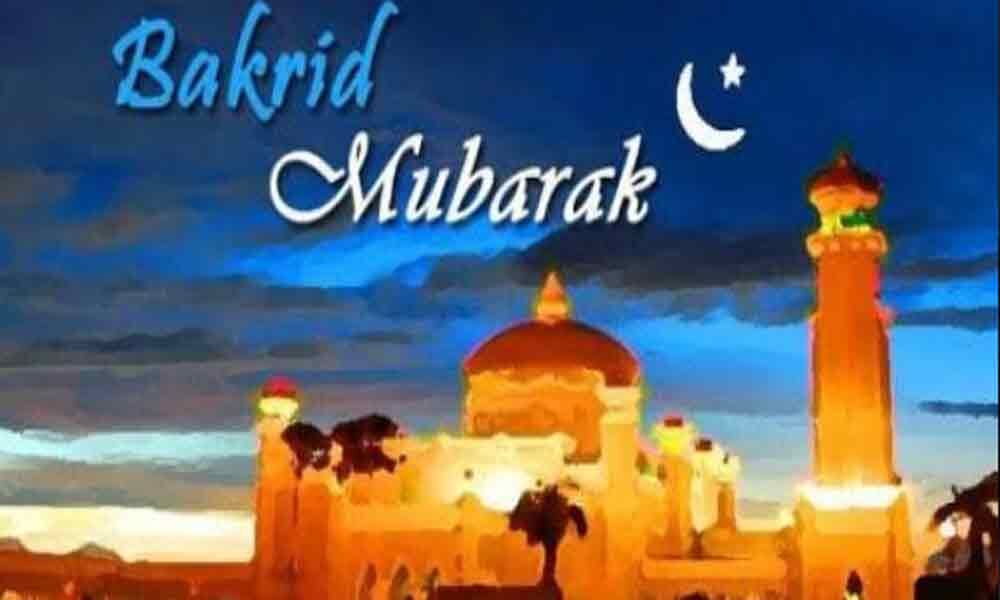 Today is a sacred and holy day BAKRID to all Muslim fraternity in Pakistan and all over the globe. My "ID MUBARAK" to all of them.
Great national poet Mahakavi Bharathiyar has written a verse in praise of Allah in Tamil which is given hereunder along with my translation into English for non-Tamil knowing friends from 175 countries in the world who are the viewers of my ENVIUS THOUGHTS here.
ALLAH!
Allah, Allah, Allah!
1 Thousands and thousands, crore and cores of worlds
In all directions in the outer space without bounds
Life and living go on and on sans let or hindrance
Thanks to the disciplined grace of Allah-the bright
Beyond the reach of words and minds-great light!
(Allah, Allah, Allah)
Though uneducated, though utter no truths
Though mischievous and does no prayers
Though not going by the words of HIS wisdom,
All are made to come and adore Allah
And are relieved from the fear of death!
(Allah, Allah, Allah)
 அல்லா!
பல்லவி
அல்லா, அல்லா, அல்லா!
சரணம்
பல்லாயிரம் பல்லாயிரம் கோடி கோடியண்டங்கள்
எல்லாத் திசையிலுமோ ரெல்லை யில்லாவெளி வானிலே
நில்லாது சுழன்றோட நியமஞ் செய்தருள் நாயகன்
சொல்லாலும் மனத்தாலும் தொடொரொணாத பெருஞ்சோதி!
(அல்லா, அல்லா, அல்லா)
கல்லாதவராயினும், உண்மை சொல்லாதவ ராயினும்
பொல்லாதவராயினும் தவமில் லாதவ ராயினும்
நல்லாருரை நீதியின்படி நில்லாதவ ராயினும்
எல்லோரும் வந்தேத்து மளவில் யமபயங் கெடச் செய்பவன்!
(அல்லா, அல்லா, அல்லா)