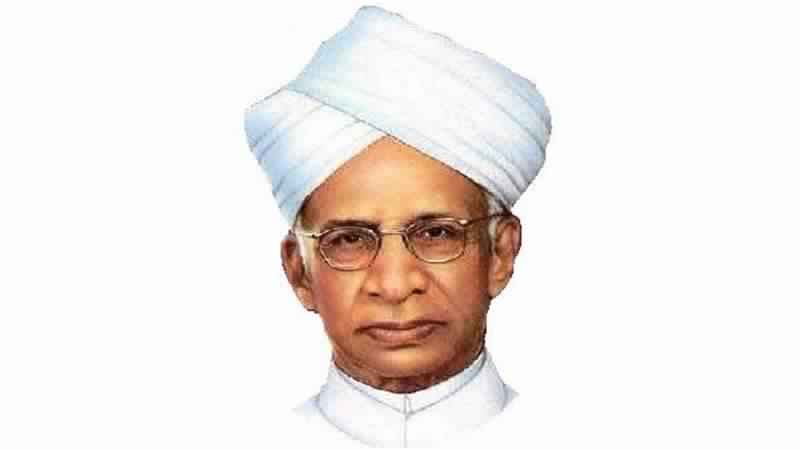 Human beings created by the All knowing, ever present and all powerful God must lead a life of peace and poise, joy and harmony, love and nobility. But we know how we are! Dr. Radhakrishnan's birth day was yesterday observed as TEACHERS DAY in-deference  to his desire. Envius Thoughts here in brings out a few parts the great former President's CONCEPT OF GOOD LIFE! Let us enjoy reading and practice that GOOD LIFE so long as we are allowed by the Omniscient to be on earth.
RADHAKRISHNAN'S CONCEPT OF GOOD LIFE
Like other two thinkers, Radhakrishnan's views on good life, is also found in
his moral philosophy which is spiritual and integral in nature. As a contemporary Indian philosopher he describes his ethical view not only from humanistic and spiritualistic standpoint, but also from the religious standpoint by reconciling the values of both western and eastern region. Radhakrishnan's doctoral thesis is "Ethics of the Vedanta". The main purpose of this thesis was intended to be a reply to the charge that the Vedanta system had no room for ethics . At that time philosophy
in India was exclusively British, primarily Neo-Hegelian. They vehemently criticized Vedanta philosophy and to safeguard it Radhakrishnan put forwarded his master thesis. Therefore, his philosophy can be regarded as an attempt to establish Idealism and Hinduism as a solution to the conflict of philosophical and religious ideals. According to him, the source and ideal ofthese two disciplines is integral experience and this integral experience is the basis of Radhakrishnan's philosophy.
Radhakrishnan intends to apply this method of integral experience in all areas of human life specially in the empirical field of science, art and ethics. According to him, in moral life this integral experience performs its methodological function. He was not interested in routine, mechanical and formalized rational ethics nor in conventional good form but in creative good life. So, Radhakrishnan does not seem to be an advocate of conventional morality. He says, "As consistent thinking is not
creative thinking, as intellectual verse is not inspired poetry, in conduct respectability is not mere righteousness, Mere cor-rectitude of behavior is not the last word of morality. It may be conventional good form but it is not creative good life."1
Human beings by nature are always struggling in life for the realization of
supreme values- Truth, Beauty and Goodness. But these values are transitory which have a sudden success but they last only for a short time. Radhakrishnan says, "The values for which we struggle are only flash in the pan and will disappear sooner or later." For the development of value oriented personality these values are essential.He says, "Personality is not alone physical manhood or economic well being or sensitive conscience, without a spiritual center man's life has no integrity." These three values cannot be arranged in a hierarchical order. He says, "To be inspired in
our thoughts by divine knowledge, to he moved in our will by the divine purpose, to mould our emotion into harmony with divine bliss, to get at the great self of truth, goodness and beauty to which we give the name ofGod as spiritual presence, to raise our whole being and life to the divine status, is the ultimate purpose and meaning of human living." Ethical Endeavour assumes that life is worth living. The highest end of life springs from the self who gives meaning and significance to the less general ethical
ends. "In the highest state of a man is integral in being, perfect in knowledge, absolute in love, complete in will.
Radhakrishnan's ethics can be regarded as intuitive or integral ethics because moral intuition is an act of integral insight in which the whole personality dominated and controlled by mystical perception is involved. This moral intuition is not an intellectual act, as Richard Price says it is an integral act which requires a man of supernatural vision and perfect-self-integration. So, Radhakrishan is not a follower of conventional ethics or morality. For him, moral life is an essential condition for the
pursuit of wisdom and ethical conduct is an indispensable means of spiritual life. He applies the method of integral insight to decide the question of 'right' and 'good'.
He applies these concepts to concrete courses of duty. It differ him from Kant and Moore. According to Moore, 'good' is non natural so it has no capacity to influence the will and the will is the source of concrete decision and action. With regard to Kant, it is still a subject of debate as to whether he has intended to moral law or the categorical imperative to be applied to the natural state of will or whether its purpose something
other than the regulation of empirical choice and action. But Radhakrishnan is not concerned with the natural will of man but with the will of man whose whole being is suffused with the Spirit, so that there is nothing natural left in it. According to Radhakrishnan, ethical principles are not subjective, they are objective because they are not dependent on this or that individual, they are independent of individual, but they are not categorical imperative as Kant says. He says, "The spiritual obligation is of more consequence than social condition and the inward constraint is more important than the law imposed from without."  According to him real morality consists of skill and adventure and in our ethical life intuitive insight is essential for the highest reaches. The ethical doctrine and the principles of Radhakrishnan are
essentially in conformity with the tradition of Hinduism. Though he recommends some changes on it these are not contrary to Hinduism because they indicate the growth and development within the framework of the essential spiritual outlook on life. Therefore if can be said that Radhakrishanan's views of life is nothing but the essence of Hindu view oflife. He says, "Though morality commands conformity, all moral progress is due to non-conformists."  Radhakrishnan insists that in conventional
ethics moralist may be a good man for that society related to him, but without an inner spiritual obligation, inward truthfulness and utter sincerity a man cannot be a morally progressed being, according to Radhakrishnan. Therefore moral progress depends on such inner constraint of human being.The individual human being and the society are interdependent. The sound development of the individual is best condition for the growth of the society and a healthy condition ofthe society is the best condition for the growth of the individual.
An ant-heap or a beehive is not the model for a human common-wealth. No harmony is achieved by the enslavement of the individual. As the individual is the social being, society is the necessary means by which he attains the development of his personality. The state exists in order that its members may have a good life and it is not above the ethics. It exists essentially for the good of the individual and it has the right to demand the condition essential for the performance of its task. Generally society judges man's
work on the basis of conventional common ethical standard. Society considers man as machine and reduces man's personal problem to general problem and evaluates in the light of typical situation and moral formulas. But as against this, Radhakrishnan gives much more emphasis on individual rather than society. Because, in doing these intellectuals are to be abstained from the deeper sources of vitality and their souls are at strife with their minds. As a result it becomes difficult to handle life, love and suffering. Therefore he says we must look each of them as unique situation as an absolutely free and living adjustment to the o the circumstances. He says, "All men are equal as centers of absolute value, it is as regards instrumental values that they are unequal.
(To be continued)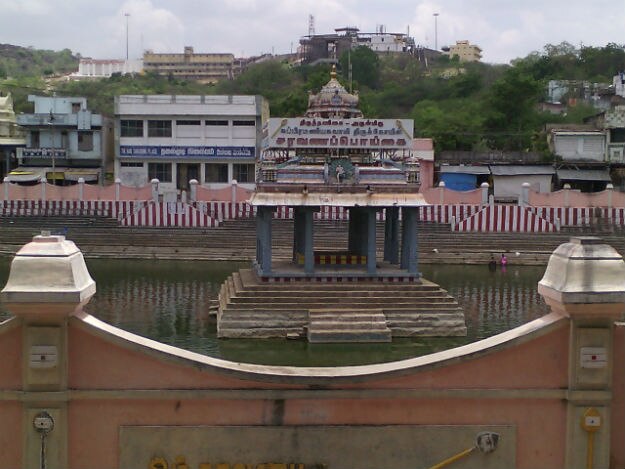 Place where Dr.Radhakrishnan was born.