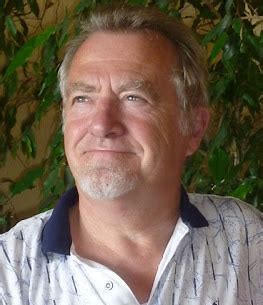 Here is my Spain friend Germain's communication to me
My dear and admired Tamil friend,
The great Polish poet Adam Zagajewski died at the international Poetry Day. I proposed our Polish translators to send me a suitable poem. They did. I found a nice picture + in a Spanish a nice sentence of the poet
and the Polish translators are 100% satisfied with the whole. See enclosed. Please let me have your translation.

I informed our Ithaca family that you translated and are going to publish my book The Road, TAO in Tamil. Written 20 years ago in India, the poems will return to their origin. That book, meant as a poetic bridge between Eastern and Western cultures and philosophic, was a landmark in my poetry.
Best wishes

Germain

See weekly the Poem of the Week
Excellent poetry from all over the world
in English, Spanish, Dutch and in Arabic, Bangla, Armenian, Bulgarian, Chinese, Farsi, Filipino, French, German,
Greek, Hebrew, Hindi, Icelandic, Irish (Gaelic), Italian, Japanese, Kurdish, Macedonian, Malay, Polish, Portuguese,
Romanian, Russian, Serbian, Sicilian, Tamil: http://www.point-editions.comAttachments area
In memoriam the great Polish poet, Adam Zagajewski
"Poetry only has an extra value, when human life is in danger"
Adam Zagajewski
I must not live in a poem yet
I must not live in a poem yet,
I have to stay in this world, in this city.
In poetry, none but the departed
can make themselves at home;
they come here as poor fiddlers do,
their fingers are blue with frost,
and they sleep long on the beds of verses.
ADAM ZAGAJEWSKI, Poland, 1945 -2021
English translation Mirosław Grudzień — Małgorzata Żurecka
***
NIE WOLNO MI JESZCZE ŻYĆ W WIERSZU // Nie wolno mi jeszcze żyć w wierszu, / muszę przebywać w świecie, w mieście./ Tylko umarli mogą rozgościć się w poezji; / przychodzą tu jak biedni skrzypkowie / o sinych od mrozu palcach / i długo śpią na łóżkach wersów.
IN TAMIL translation by Dr. N V Subbaraman, Chennai, India.
In memoriam the great Polish poet, Adam Zagajewski
நான் கவிதையில் இனியும் வாழக்கூடாது
நான் இந்த உலகில் தங்கி இருக்க வேண்டும்-இந்த நகரத்தில்.
கவிதையில், இறந்தவர்களைத் தவிற யாரும் வீடெனக் கொண்டு, இருக்க இயலாது.
அவர்கள் பாவம் நரம்பிசைக் கருவி-வயலின்-வாசிப்பவராக வருகிறார்கள்
அவர்களது விரல்கள்பனியால் நீலமாகின,
அவர்கள் நீண்ட நேரம் கவிதைப் படுக்கையில் உறங்குகின்றனர்!
ஆக்கம்
ஆடம் ஜகஜேவ்ஸ்கி
போலண்டு- 1945-2021
ஆங்கில மொழியாக்கம்
மிராஸ்டாவ் க்ருட்ஜியன்