Ram Navami is celebrated as the birth of Lord Rama. He is the seventh avatar of Lord Vishnu. This year, it is on April 21. This festival is a part of the Chaitra Navratri and is celebrated on the ninth day of the festival. Hindus across India and around the world celebrate this day with fasting and prayers. Devotees recite Ram Katha and also do bhajan and kirtan along with aarti. The festival is also an occasion for moral reflection for many Hindus. A lot of Hindus also worship Lord Hanuman on this day. Since we won't be able to celebrate this year's Ram Navami with the same pomp and show because of the rising cases of Coronavirus in the country, Lord Rama devotees will be fasting and praying from home. Here are some wishes, messages, quotes, images, Facebook and WhatsApp status that we can share with your loved ones on this day.
On this holy occasion of Rama Navami, I wish that blessings of Sri Ram be with us all.
On this auspicious occasion of Ram Navami, let us pray that we are able to defeat the Coronavirus together and emerge victorious.
And our heart and home be filled with happiness, peace and prosperity. Happy Ram Navami
This Ram Navami, may Shri Rama shower is with his choicest blessings.
May the great scion of the Ikshavaku clan, the successor of the Suryavanshi dynasty, Shri Rama, bless us on the auspicious occasion of his birth anniversary. Here's extending our warm greetings on Rama Navami.
Mangal Bhawan Amangal Haari
Dravu Su Dasharath Ajara Bihari
Ram Siya Ram Siya Ram Jai Jai Ram.
Siya Var Ramchandra Ki Jai.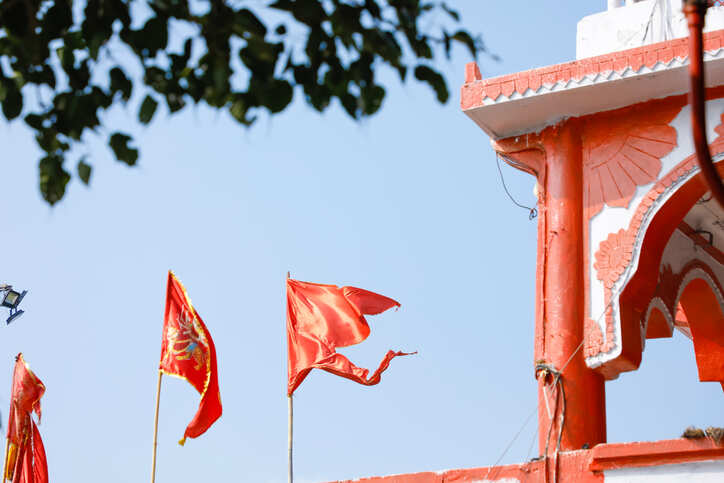 May the almighty always be with us.
May this holy occasion of Ram Navami bring lot of positivity, harmony and peace in our life. Happy Ram Navami!
May the gleam of diyas and the echo of the chants fill our life with happiness and contentment. .
Ram Navami is here and so are good vibes. May this festival enlighten our souls and minds. A very happy Ram Navami to all of us.
Ram Navami is not just a celebration but a day to eliminate evil thoughts, negative vibes, greed, lust, and anger. Let us try to be a better human.