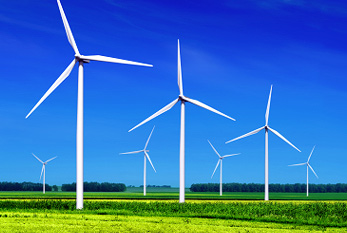 Of the great five elements- Pancha Budhas- WIND is one of the very important
Elements sans which no world, no people, no society can exist in good health!
Global Wind Day is a worldwide event that occurs annually.
Organised by EWEA (European Wind Energy Association) and GWEC (Global Wind Energy Council).
A day when wind energy is celebrated, information is exchanged and
Adults and children find out about wind energy, its power and the possibilities
It holds to change the world. In association with EWEA and GWEC,
National wind energy associations and companies involved in wind energy production
Organize events in many countries around the world. Events include visits to
Onshore and offshore wind farms, information campaigns, demonstration turbines
Being set up in cities, wind workshops and a wind parade.
Many events happen on Global Wind Day !
****************************************************************************************************
ENVIUS THOUGHTS crosses overall view score of 3,14,000!
With the 86th view at 13.00 hours today – Tuesday the 15th Jun 2021 (15/06/2021), the Blog crossed the fruitful three lac fourteen thousand (3,14,000) over all views on the 2322nd day of the Blog in its 2440th post, by the esteemed viewers of ENVIUS THOUGHTS from more than 210 countries of the globe. The Blogger is extremely grateful and solicits their continued support by regular viewing. Constant endeavor is made to improve the quality of the content. Thanks.
***************************************************************************************************