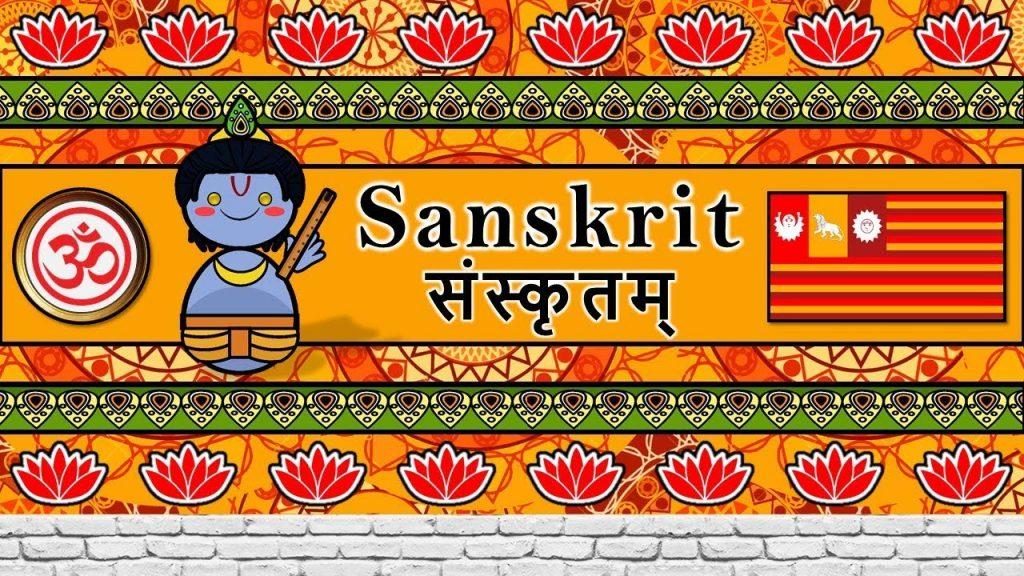 Sanskrit Week 2021 From August 19 To 25
The great children of Bharathamatha are observing the Sanskrit Week from August 19 to August 25, 2021. the primary intention of today is to advertise, popularize and cherish the significance of historical language.
Significance of Sanskrit Day
Sanskrit Day widely boosts consciousness and promotes the traditional Indian language.
Today marks to preaching the significance of studying and realizing it.
As per the Indian calendar, Sanskrit Day is noticed on the complete moon day of the month of Shravan.
About World Sanskrit Day
In 2021, the Sanskrit Day goes to be noticed by the folks on August 22, 2021 which additionally marks the event of Raksha Bandhan annually. The day is widely known on the complete moon day of the month of Shravan.
The First World Sanskrit Day was declared in 1969, by the Govt of India on the event of Raksha Bandhan.
Here is a very interesting point connected with this subject in Tamil and English translated by me:
"80 ஆண்டுகளுக்கு முன் மதுரையில் சமற்கிருத மாநாடு நடைபெற்றது.
அன்றைய சென்னை மாகாண முதல்வராக இருந்த பனகல் அரசர். மாநாட்டின் சிறப்பு விருந்தினராகக் கலந்து கொண்டார்.
நீதிக்கட்சியின் சார்பில் முதல்வரானவர் அவர்.
மாநாட்டுக்கு அவரை அழைத்தவர்கள், திட்டமிட்டு தமிழில் பேசுவதைத் தவிர்க்கிறார்கள்.
முதல்வருக்கு சமஸ்கிருதம் தெரியாதே என்ற எண்ணத்தில், பனகல் அரசரைப் பற்றி கேலியும், கிண்டலுமாக சமற்கிருதச் சொற்பொழிவுகள் நடைபெறுகின்றன.
எல்லோரும் கை கொட்டிச் சிரிக்கிறார்கள்.
அமைதியாக அமர்ந்திருக்கிறார் பனகல் அரசர்.
நிறைவாக முதல்வர் பேசுவார் என்று அறிவிக்கப்படுகிறது.
பனகல் அரசர் தனது பேச்சை ஆரம்பிக்கிறார்.
தமிழில் அல்ல… தெளிவான சமஸ்கிருதத்தில்.
அதுவரை பேசியவர்களை விடச் சிறப்பாக, அவர்களுக்கு பதில் சொல்வது போல், இலக்கியத் தரம் வாய்ந்த சொற்பொழிவை சமற்கிருதத்தில் ஆற்றி முடிக்கிறார்.
முதல்வர் சமஸ்கிருதத்தில் எம்.ஏ., படித்தவர் என்ற தகவல் அவர்களுக்குத் தெரியாததால் , அவமானப்படுத்த நினைத்தவர்கள், அவமானப்பட்டு போகிறார்கள்.
அந்த மாநாடு முடிந்த சில நாட்களுக்குள் ,ஓர் உத்தரவை பிறப்பிக்கிறார் முதல்வர்.
அதுவரை மருத்துவக் கல்லூரி நுழைவுத் தேர்வில் பாடமாக இருந்த, சமற்கிருதத்தை நீக்கும் உத்தரவு அது.
ஆங்கிலத்தில் படிக்கப் போகும் மருத்துவக் கல்விக்கும் சமற்கிருதத்திற்கும் என்ன சம்பந்தம்? என்ற கேள்வி முதல்வருக்கும் எழுந்திருக்கிறது.
சமற்கிருதம் தெரிந்தவர்கள் மட்டும் தான், மருத்துவக் கல்வி படிக்க வேண்டும்.
மற்றவர்கள் படிக்கக் கூடாது ' என்ற 'பரந்த' உணர்வே அதற்குக் காரணம் என்பதை உணர்ந்தார் முதல்வர். அதனால் சமற்கிருதத்தை நுழைவுத் தேர்வில் இருந்து நீக்குகிறார்.
முதல்வரின் முடிவுக்கு எதிர்ப்பு வருகிறது.
மருத்துவத் துறையில் தகுதி, திறமை போய் விடும் என்கிற கேள்விகள் எழுகிறது.
அதைப் புறந்தள்ளுகிறார் முதல்வர்.
அதன்பிறகு பிற்படுத்தப்பட்டவர்கள், தாழ்த்தப்பட்டவர்கள், முசுலீம்கள், கிறித்துவர்கள் என்று நிறைய பேர் மருத்துவக் கல்வி படிக்கிறார்கள்.
இன்று, இந்தியாவிலேயே மிகச் சிறந்த மருத்துவர்களைக் கொண்ட ஊர் என்ற பெயரை பெற்றிருக்கிறது சென்னை.,
வெளிநாட்டினர் கூட இங்கு வந்து இதய அறுவைச் சிகிச்சை செய்து கொண்டு போகும் நிலைமை உருவாகியிருக்கிறது.
80 ஆண்டுகளுக்கு முன் பனகல் அரசர் போட்ட உத்தரவு, செரியன், சாலமன் விக்டர் போன்ற உலகப் புகழ் பெற்ற டாக்டர்கள் உருவாவதற்குக் காரணமாக இருக்கிறது என்றால், அது மிகையாகாது.
நீங்கா_நினைவு"
" 80 years ago there was a Sanskrit Conference in Madurai.
Panagal king-the then Chief Minister of Madras State participated as Special Guest.
He became the Chief Minister at the instance of the then Justice Party.
Those who invited him for the Conference, deliberately in a planned manner avoided speaking in Thamizh.
Thinking that Panagal Maharaja did not know any Sanskrit, talks were going on in Sanskrit full of sarcasm against the Panagal Raja in a disrespectful manner.
All were clapping hands and laughing in a derisive manner..
Panagal Raja was sitting silently.
It was announced that Panagal Raja will speak last in conclusion.
Panagal Raja started his lecture.
Not in Tamil but in clear and chaste SANSKRIT!
He completed his Sanskrit talk in much better fashion than all the others who spoke earlier, in a lovely literary
manner as if to answer the earlier speaches!
Since the organizers did not know that Panagal Raja was an M A in Sanskrit, they wanted to humiliate him but in turn they got humiliated!!
Within a few days after the Conference, the Chief Minister made out an order.
Till then, what that was a subject for admission into medical course -namely SANSKRIT, was removed thereafter. The question arose in the Chief Minister as to what is the need for Sanskrit for those who are going to read Medicine in English!!! He strongly felt that intention was not to allow the students for Medicine, if they know no Sanskrit! Hence he removed Sanskrit as a subject for admission to medical course.
There was opposition for his order.
It was said that merit and skills will be gone in the medical field!
Chief Minister set aside those objections.
Thereafter many from the backwards classes, scheduled caste, Muslim and Christian communities studied medicine!
Today, Chennai has established a reputation that the place has got the best of medical professionals.
A situation has arisen where even the foreigners come to Chennai to have surgery and treatment.
It cannot be an exaggeration to say that the order passed by Panagal Raja eighty years ago, has created internationally acclaimed Doctors like Cherian and Solomon Victor."
Unforgettable MEMORIES".
Here is a a message that greets people in easy Sanskrit language. "This 12 months, Sanskrit Day will probably be celebrated on August 22 to cherish the significance of the Sanskrit language. Sanskrit is taken into account the mom of all Indian languages ​​and some of the historical languages ​​spoken in India".
With a vast wonderful sea of literature, Sanskrit has got to be learnt by all literary lovers. Unfortunate many do not know.
Viewers have a valuable message to take and follow in lives from this episode..
We wish the day a great reception by all!