Indian Freedom was not achieved just like that for asking-great sacrifices
Were made by the Indians over a long period-for decades and decades
Foundation was laid by many many known very well and not so much
From urban India and rural India from North and South, East and West!
One such was VeeraPandiya Kattabomman whose memorial Day is this day
Sixteenth October Seventeen Hundred Ninety Nine.

An Eighteenth century Palayakarar and chieftain from Panchalankurichi
In Tamil Nadu. refused to accept the sovereignty of the British
East India Company and waged a war against them. was captured by
The British with the help of the ruler of the Kingdom of Pudukottai,
Vijaya Raghunatha Tondaiman and was hanged at Kayathar in
Seventeen Ninety Nine. A great soldier-Chieftain- laid the path
For Freedom Of India in a remarkable manner sacrificing his life.
Our foremost duty today is to safeguard that freedom won from the yoke
Of the British under the guidance of Mahatma Gandhi= Father of the Nation!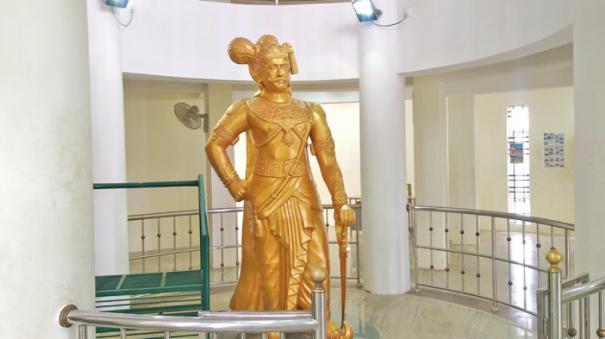 Great native leader indeed!