Here is a great communication from my good Spanish Poet friend
Dear Tamil friend,
The former poems (and the illustrations) have been greatly appreciated by our translators and by our readers. The first version of the new poem, translated by the poet, was not so good, so I made some proposals to get the final,
better result, accepted by the author.

The dean of the university of Gujarat, India, invited me to prepare a speech for the event Identity Crisis: World at a Cross Road, taking place 4th and 5th December. I sent the speech – just for their information – to our Bangladesh and Indonesian translators which seemed so enthusiast that they translated the speech to send it to their contacts. I enclose it for your – I hope – reading pleasure.

Best wishes

Germain

See weekly the Poem of the Week – Poetry without Borders
Excellent poetry from all over the world
in English, Spanish, Dutch, Arabic, Bangla, Armenian, Catalan, Chinese, Farsi, Filipino, French, German,
Greek, Hebrew, Hindi, Icelandic, Indonesian, Irish (Gaelic), Italian, Japanese, Kiswahili, Kurdish, Macedonian, Malay, Polish, Portuguese, Romanian, Russian, Serbian, Sicilian and Tamil
http://www.point-editions.com2 Attachments
| | |
| --- | --- |
| | Congratulations! |
Photo Germain Droogenbroodt
FIRE

Fire will take its revenge
after scorching the earth
it will become a tamed, caged tiger
to light the half-fallen hovel,
a lonely candle,
to bake bread in the iron pan
placed over two stones
the first reused exterior oven
love cloths moistened by sweat
drying up on cloths-line
Fire will take its revenge
after scorching the earth
to become the savior
an ancient mythological saint
depicted in icons
a static rock standing, as a statue
preserved in the endlessness of time.
Manolis, Greece (1947)
TRANSLATION THAMIZH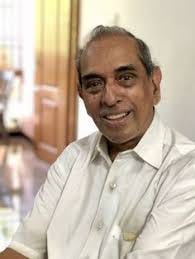 நெருப்பு
நெருப்பு
பூமியை கொளுத்திவிட்டு தனது
பழிவாங்கும் படலத்தை
முடித்துக் கொள்ளும்
அது முரட்டுத்தன்மையற்ற,
கூண்டில் இடப்பட்ட புலியைப்போல
இரண்டு கற்களின் மேல் வைக்கப்பட்ட
அடுப்பில் ரொட்டித்துண்டை சுடுவதற்காக
ஒரு மெழுகுவர்தியை ஏற்றி
முதல் திரும்ப பயன்படுத்தும் சூட்டடுப்பு
வியர்வையினால் ஈரமான துணிகளை
காயவைக்க விரும்பி காயவைத்து!
நெருப்பு
பூமியை கொளுத்திவிட்டு தனது
பழிவாங்கும் படலத்தை
முடித்துக் கொள்ளும்
ஒரு மீட்பராக
பண்டைய புராணத் துறவி
புனித தெய்வச்சிலையாக
அசையாத குன்றின்மேல் வைக்கப்பட்டு
முடியாத காலத்திற்காக
பாதுகாக்கப்பட்டு!
ஆக்கம் Great.
Manolis, Greece (1947)