PEACEFUL COEXISTENCE!
Yes this is  this week's Sunday story ( 2103rd post) on PEACEFUL COEXISTENCE with  tne various creations of the Omnipresent, Omniscient and Omnipotent Lord Almighty.  This was prompted by one Sri Sriram of our colony Jivan Bima Nagar promoted by the Life Insurance Corporation of India which I served for more than four decades where I learnt the art and science of life and living!
Mr. Sriram is a regular viewer of ENVIUS THOUGHTS and makes a review of his own motivating to write more and more!
This world is a WORLD OF PETS!
Our children are of most precious PETS!!!!! The world takes the meaning  of pets only to refer to a pet, or companion animal, is an animal kept primarily for a person's company or entertainment rather than as a working animal, livestock or a laboratory animal. Popular pets are often considered to have attractive appearances, intelligence and relatable personalities, but some pets may be taken in on an altruistic basis (such as a stray animal) and accepted by the owner regardless of these characteristics.
Two of the most popular pets are dogs and cats; the technical term for a cat lover is an ailurophile and a dog lover a cynophile. Other animals commonly kept include: rabbits; ferrets; pigs; rodents, such as gerbils, hamsters, chinchillas, rats, mice, and guinea pigs; avian pets, such as parrots, passerines and fowls; reptile pets, such as turtles, alligators, crocodiles, lizards, and snakes; aquatic pets, such as fish, freshwater and saltwater snails, amphibians like frogs and salamanders; and arthropod pets, such as tarantulas and hermit crabs. Small pets may be grouped together as pocket pets, while the equine and bovine group include the largest companion animals.
Pets provide their owners (or "guardians") both physical and emotional benefits. Walking a dog can provide both the human and the dog with exercise, fresh air and social interaction. Pets can give companionship to people who are living alone or elderly adults who do not have adequate social interaction with other people. There is a medically approved class of therapy animals, mostly dogs or cats, that are brought to visit confined humans, such as children in hospitals or elders in nursing homes. Pet therapy utilizes trained animals and handlers to achieve specific physical, social, cognitive or emotional goals with patients.
People most commonly get pets for companionship, to protect a home or property or because of the perceived beauty or attractiveness of the animals. A 1994 Canadian study found that the most common reasons for not owning a pet were lack of ability to care for the pet when traveling (34.6%), lack of time (28.6%) and lack of suitable housing (28.3%), with dislike of pets being less common (19.6%). Some scholars, ethicists and animal rights organizations have raised concerns over keeping pets because of the lack of autonomy and the objectification of non-human animals.
Leaving this at this stage, in our colony there are a good number of stray dogs besides those that are maintained as pets by cynophiles!
These stray dogs are of course fed by kind hearted residents here and there and they sleep on the road corners, bark as they like, move from a place to another at a few meters away as if they have very important job there!
I am an early morning walker – as early as 3 to 4 in the morning within my colony! These dogs in the earlier days used to bark at me as I step out of my Block and in course of time they realized that I am a regular fellow and they not only stopped barking at me but also walking with me as if to guard me!
One of my hobbies is to sit at my balcony for a few hours and observe the movement of dogs chasing and barking and flying of crows cawing!) !
Unable to tolerate their barks in the nights, disturbing their sleep, they organized with Chennai Corporation dog vans to visit our colony and take away as many dogs away ! Here is a small description I made in the Whats App group of our 1000 flats strong and 4000 residents strong JIVAN BIMA COLONY which is well maintained and taken care of by the JEEVAN BIMA NAGAR FLAT OWNERS WELFARE ASSOCIATION (JBNFOWA).
DOG MENACE IN JBNAGAR
Lot of discussion is on on the above subject. Yes it is unfortunate and a sort of nuisance. Our efforts to remove them with the help of Corporation and their DOG VAN are of not much avail. God has created them with great acumen and the moment they smell the van, they are not to be found anywhere!!!!
Probably PEACEFUL COEXISTANCE is only the way out.
Yes those who own or love dogs can observe certain regulations and restrictions so that others are not put to any inconveniences or discomfort. When I go for  my vry early morning walk, one or two bark at me and one or two keep guard of me and come for a walk!!!!!!!!!!!!!!!!!!
Pet dogs are well taken care of by their owners and stray only to be controlled. After all DOGS are BAIRAVA SWAMI according to Hindu thought! Those who feed them can choose a closed place and dogs know when and where and they manage their feeding! Barking is their habit and who can help! They bark only when they see a stranger DOG or Man, whether DAY or NIGHT, FIRST GATE or FIFTH GATE!!!!!!!!!!!!!
Let us practice to have a PEACEFUL CO EXISTENCE with yet another wonderful creation of the Omnipotent, Omniscient and Omnipresent!
This is the response of our senior member and leading Advocate Mr. C. Vijayakumar who is a lover of dogs: Love for pets & domestic animals are very fundamental for human survival. It is the duty of civic authorities/ Central, State Govts. to take all scientific measures to control the birth of stray animals and take them to shelters. It is the duty of owners of pets to maintain them and see that the environment is not spoiled.
I have seen a number of houses where pets like cats, dogs,  parrots, sparrows, cows and calves (not for milk vending) and so on are kept simply for  the sake of pleasure! Still delightful are those who keep SNAKE as pets. They are not snake charmers yet they keep!
Here is  my close poet friend- organizer of IPC -India Poetry Circle in Chennai -Mr. Jayaram Seshadri with his pet dog at home-beautiful is the dog.
A couple of days back I saw a beautiful dog and they have named it as DIRT and when asked, I was told that it was  taken from a dirty place when it was just a few days old!!! Now it can be displayed in a DOG SHOW- it looks so pretty!
DIRT  1 of Block 9 JBN
DIRT gives another pose!!!
I have seen monkey as the pet of many!
PEACEFUL COEXISTENCE is needed today in the world with all pets and non- pet  birds and animals and thus maintain that peace and harmony with all creations of the Almighty!
Thus comes to an end this Sunday Story and we shall meet as usual tomorrow. Till then bye!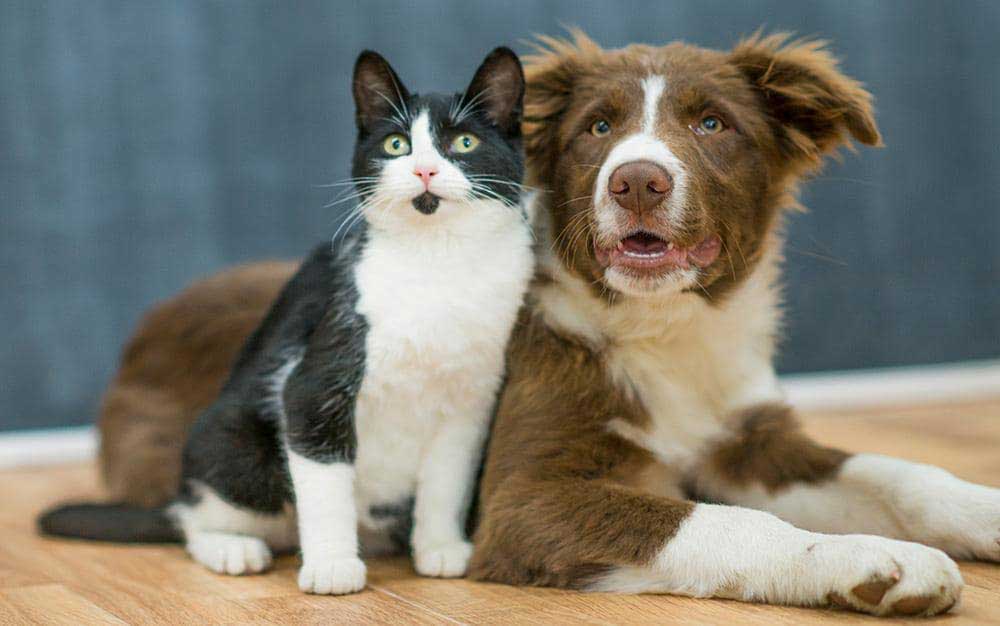 Friendly cat and dog our normal pets!
Here is something on DOG from my friend GERMAIN from abroad:
Dog
Suddenly, so spoiled, caressed,
well cared for
with vaccines administered.
At the slightest symptom,
I'm being taken for a consultation.
The pampering yet increases
the pitiful voices
seeking my comfort
and exquisite care.
I have no other choice
but to show joy,
happy and grateful,
canine loyalty.
When I was a poor pup,
I begged in the streets
seeking for scraps.
Antonio García Velasco, Spain
Translation Germain Droogenbroodt – Stanley Barkan

Perro // De pronto tan mimado, acariciado, /con la salud cuidada, /con las vacunas puestas. // Al síntoma menor / me llevan a consulta, / los mimos acrecientan, / las voces lastimeras / buscando mi consuelo / y un cuidado exquisito. // No tengo otro remedio / que mostrar alegría, / contento agradecido, / fidelidad perruna. // Cuando era un niño pobre /
mendigaba en las calles / buscando mi comida.
TAMIL
TRANSLATION
Dr. N V Subbaraman, Chennai, India 9840477552
Dog
நாய்
திடீரென, கெடுக்கப்பட்டு, அணைக்கப்பட்டு
பத்திரமாகக் காப்பாற்றப்பட்டு
அம்மைப்பால் மருந்து தரப்பட்டது
சிறு நோய்க்குறி தெரிந்த உடனே
என்னை அறிவுரையாளனாக ஏற்று.
அதிக சலுகை மேலும் அதிகரிக்கிறது!
பரிதாபத்திற்குரிய குரல்கள்
என்னுடைய ஆறுதலையும்
அருமையான கவனிப்பையும் கேட்கிறது.
எனது மகிழ்வையும், இன்பத்தையும், நன்றியையும்
நாய்மேல் வைத்த பற்றையும் காட்டுவதைத்தவிற
எனக்கு வேறு வழியில்லை!
நான் ஒரு சிறு நாய்க்குட்டியாக
நான் தெருக்களில்  பிச்சை எடுத்தேன்
மிச்சம் மீதியை வேண்டி!
மூலக்கவிஞர் 
Antonio García Velasco, Spain
Translation Germain Droogenbroodt – Stanley Barkan