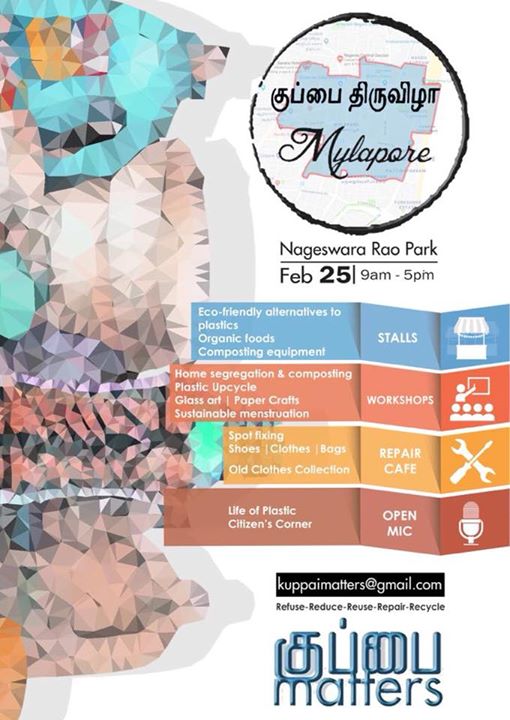 In the great creation of the Lord Almighty birth and death
Inevitable! One more is GARBAGE that we accumulate
Day in and day out-at home and roads, schools and offices,
Star hotels or roadside eateries-omnipresent is heaps of garbage's!
Rightly a GARBAGE FESTIVAL- unheard of- to reduce the Load
On Earth!  Twenty Fifth Feb. in Mylapore -heart of Chennai- park to goad
The people to REFUSE-REDUCE-REUSE-REPAIR- RECYCLE.
The best way to serve Mother Earth and Society in style!
Workshops on up-cycling, composting, recycling, Organic Food,
Alternatives to Plastics, connection to various recyclers good!
Re-Starting our old concept of going to a REPAIR shop
Get things Repaired and reused instead of just throwing out!