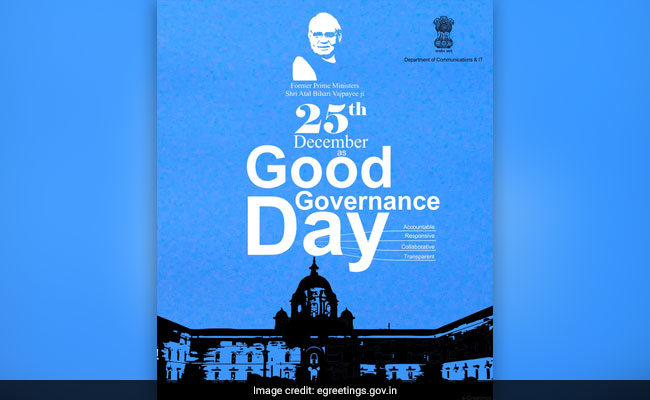 For achieving success on earth, among other factors most important
Is GOVERNANCE- GOOD GOVERNANCE-at all levels-personal or of home
Or Office or Society, nation or education everywhere
Sans GOOD GOVERNANCE success can be only by luck or fortune!
Good governance needs high quality thoughts,words and deeds at all levels
Thinking, Planning, Budgeting, execution, finance, communication!
Twenty Fifth December yesterday was our Good Governance Day
We had good Governance right from independence in Nineteen Forty Eight.
Good Governance Day- the birth anniversary of former-Prime Minister
Atal Bihari Vajpayee. established in Two Thousand Fourteen to honor him
By fostering awareness among the people of accountability in government.
Unfortunately we see how observed at State and Central levels.