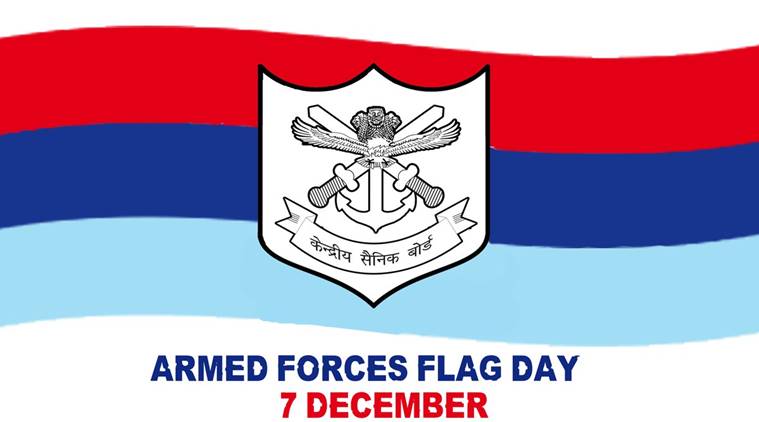 Armed Forces Flag Day is today -a great and important day
Grateful nation pays homage to the martyrs who laid their lives
In the cause of our Motherland- holy nation-India – Bharath
Let us donate to the Flag Day collection as much as possible!
Since my eighth year -forty nine Seventh December observed as
Armed Forces Flag Day to honor the martyrs as well as men and women
In uniform, who valiantly fight on our borders to safeguard our honor.
Important occasion to remind our obligation to look after them.
Veterans, disabled soldiers, war widows and their dependents
Who have sacrificed their lives for the safety, and Integrity.
Armed forces Flag Day Fund' constituted by the Government
For the welfare and rehabilitation of the Ex-Servicemen
More than thirty lakh Including six lakh and fifty thousand
Widows are provided basic sustenance needs through welfare schemes!