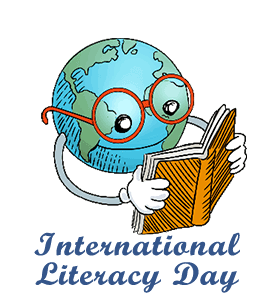 A post in the blog due for Eighth September-Sunday Story due
Literacy rate of the society speaks on its quality sure
Rightly observed "International Literacy Day on Eighth
September every year to highlight its importance!
Eighth September declared international literacy day
By UNESCO on Twenty Sixth October Nineteen Sixty
At Fourteenth session of UNESCO's General conference.
Celebrated for the first time in Nineteen Sixty Seven!
Aim is to highlight the importance of literacy to all-
Individuals, communities and societies of many countries.
Let us in our own way try to make our neighbors take up
Literacy as a part of their duty to spread where needed