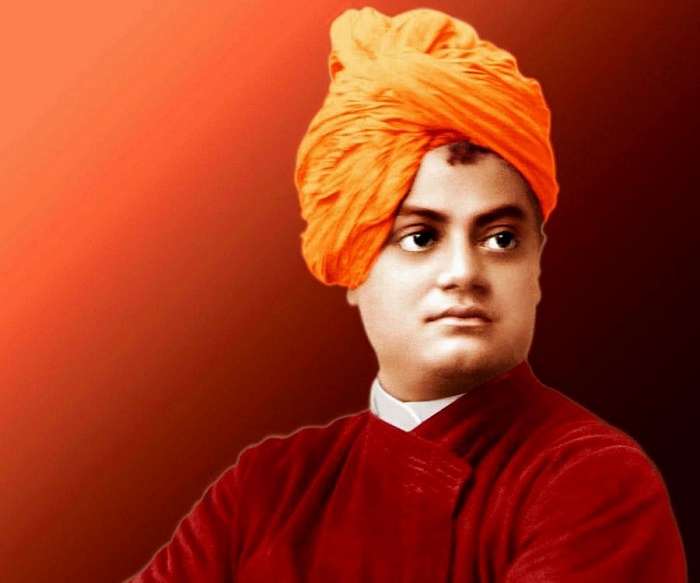 Among the great Indian Saints and Seers probably the greatest
Who attracted the attention of the entire world to India
And Hinduism with his address "Brothers and Sisters of America""
Was the first and foremost disciple of Ramakrishna Paramahamsa!
Swami Vivekananda gifted to India and the world by
Holy Mother-Bharathamatha- on Twelfth January Eighteen
Sixty Three and attained immortality on fourth July Nineteen
Hundred and Two.Narendranath Dutta was he in those days!
Hindu monk, a chief disciple of Indian mystic Ramakrishna.
Key avathar in introduction of the Indian philosophies of Vedanta
And Yoga to the Western world; cause of raising interfaith awareness,
Bringing Hinduism to the level of major world religion !a major force
In reviving Hinduism in India, and brought in concept of nationalism
In colonial India.founded Ramakrishna Math and Mission.
Influenced by his guru, Ramakrishna, learnt all living beings were
Embodiment of the divine self; therefore, service to God could be rendered
By service to humankind. After Guru's death, Swami toured our subcontinent
Extensively and acquired first-hand knowledge of the conditions prevailing.
Later travelled to the United States, representing India at the Parliament
Of Religions. Here is regarded as a patriotic saint, and his birthday
Celebrated as National Youth Day.Let us pay homage on this Samadhi day!

GURU AND DISCIPLE
++++++++++++++++++++++++++++++++++++++++++++++++++++++++++++++++++++

ENVIUS THOUGHTS crosses 2,02,000 views.
I am glad to share with you that with the 59th view at 15.27 hrs today viz Friday  the Fifth  July 2019, total views of the BLOG crossed    TWO LAKHS AND TWO THOUSAND (2,02,000) from more than 219 countries around the world on the 1606th day and 1649th post, thanks to your support and encouragement. Kindly continue.

++++++++++++++++++++++++++++++++++++++++++++++++++++++++++++++