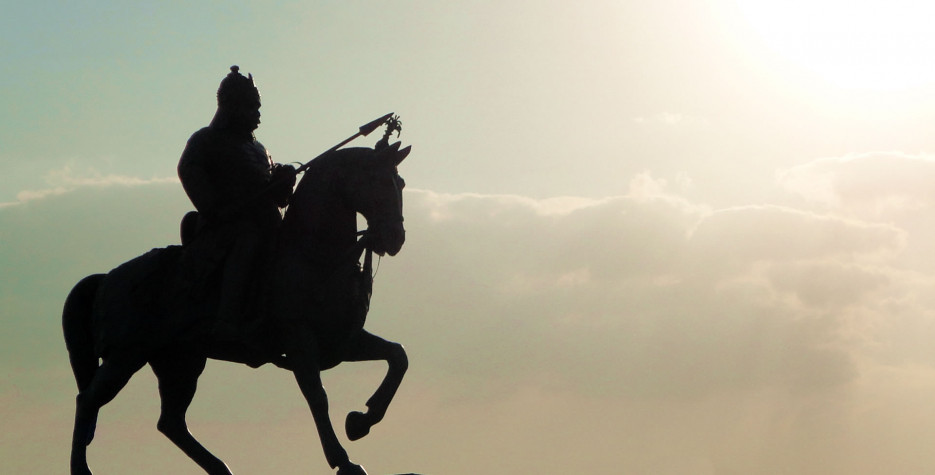 Greatness of India that is Bharath our Motherland is not of
Recent origin!Bharath Matha  has given birth to a great number
Of rulers, scholars, saints and seers, scientists and mathematicians
Of the world order!One such Ruler was Maharana Pratap!
Twenty fifth May today a holi day !Maharana Pratap Jayanti
In the  states of Haryana, Himachal Pradesh and Rajasthan!
This day is the birth anniversary of an eminent ruler of sixteenth
Century who stood up to the might of the Mughal Empire.
Maharana Pratap born  in Rajasthan as a son of Maharana Udai Singh II,
Ruler of the Kingdom of Mewar, with the capital at Chittor.
As the eldest son, Pratap was the Crown Prince.
Chittor was surrounded by  formidable forces of Mughal
Empire of Emperor Akbar. Maharana Udai Singh II decided
To leave Chittor, and relocate rather than capitulate to the Mughals.
Maharana Udai Singh Two died , Pratap Singh became the Maharana of Mewar.
. He passed away, aged 56, fighting for his nation, for his people
And most importantly for his honor! WE salute him today!
P.S. Please look for historic TWO THOUSANDTH POST in the Blog to come  in two days on 27/05/2020 TALE OF  A BLOGGER PART 40