By my spoken  words and written expressions, I hold  three as my mentors
From heaven who hold my hands once I step out of my home at any time
And bring me back safe home. One is THIRUVALLUVAR second Is
Mahatma Gandhi and the third is Mahakavi Bharathiyar. all great souls!
Thiruvalluvar  known as Valluvar, a celebrated Tamil poet
And philosopher.  author of Thirukkuṛaḷ, a collection of
One thousand three hundred and thirty couplets on ethics,
Political and economical matters, and love. The text is
An exceptional and widely cherished work of the Tamil Saint Poet.
Translated into more than ninety languages-highest in the world.
Thiruvalluvam is not for reading, doing research to get a doctorate
It is for  life and living following its dictates unreservedly !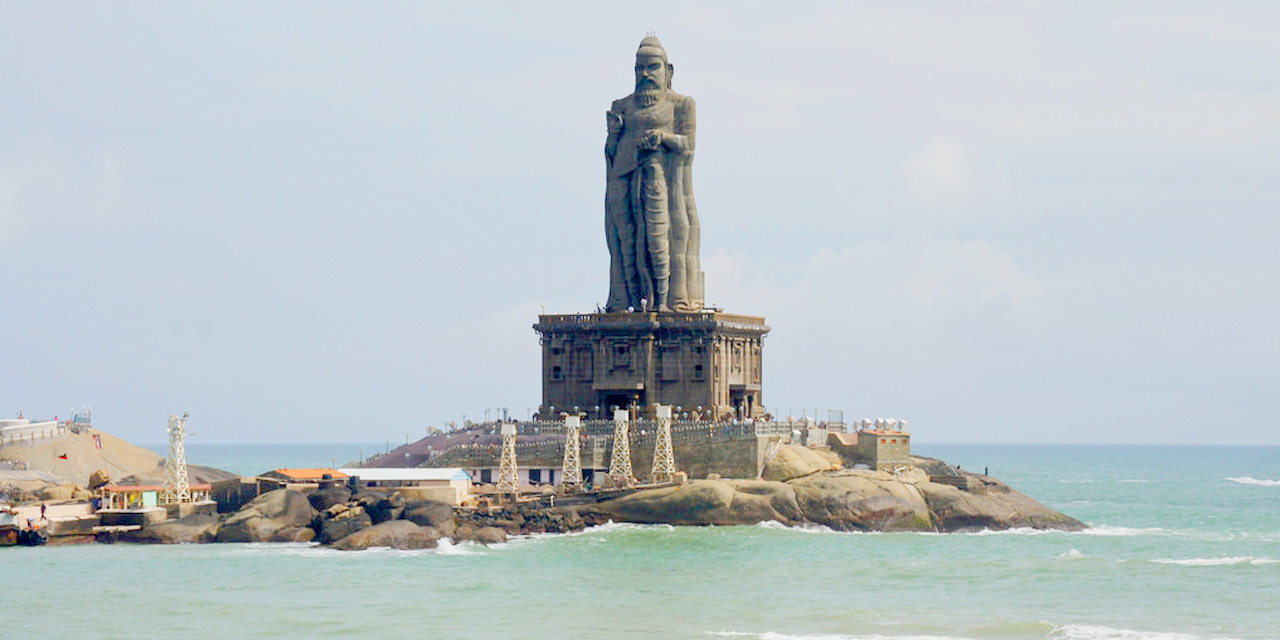 Tiruvalluvar statue at Kanyakumari.