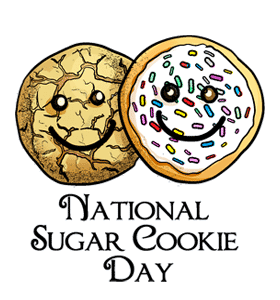 Lord Almighty, creator of the Universe, has given people unique
Having their own culture and habits, likes and dislikes,  innovations!
Here is today the ninth July -National Sugar Cookie Day in America
Encourages enjoying Sugar Cookies.  made from Sugar, Flour,
Eggs, Baking Soda, and Butter. they can  be formed by hand or cut into
Different shapes. Sugar cookies are popular during Halloween,Christmas,
And Hanukkah.originally named the Nazareth cookies
By German Protestants who settled in Nazareth, Pennsylvania!
We shall enjoy sugar cookie in the States!
My Vision Scientist son's family has been inviting!
Sure they must be enjoying!
Let us wish them a happy SUGAR COOKIE DAY!