Second October Two Thousand Nineteen is today Father of the Nation
MAHATMA ONE HUNDRED AND FIFTY- a sacred day is today with elation
We look at the day! A holy and sacred day indeed is this Wednesday!
We bow our heads in reverence to the GREAT SOUL- MAHATMA!~
Sanctity of this  holy day is added with the  gifted
Gandhiyans -great Kamaraj of Tamil nadu-uplifting poor
And LalBahadur Shastri from Uttar Pradesh- the then
Effective Prime Minister of our holy Motherland- Barath
Mahatma's EXPERIMENTS WITH TRUTH" made him a SATHYAVAN
His PLEA FOR VEGETARIANISM made him a pure vegetarian
His RAGHUPATHI RAGHAVA RAJA RAM made him to say RAM while at death
His urge to READ THIRUKKURAL made him learn TAMIL!
His experience at SOUTH AFRICA made him STRUGGLE FOR INDIAN FREEDOM
His PASSION for PUNCTUALITY made him borrow a cycle from a passerby
And reach Sewagram on time for evening prayer-his regular habit.
A constable's kick abroad made him respect every one at all times!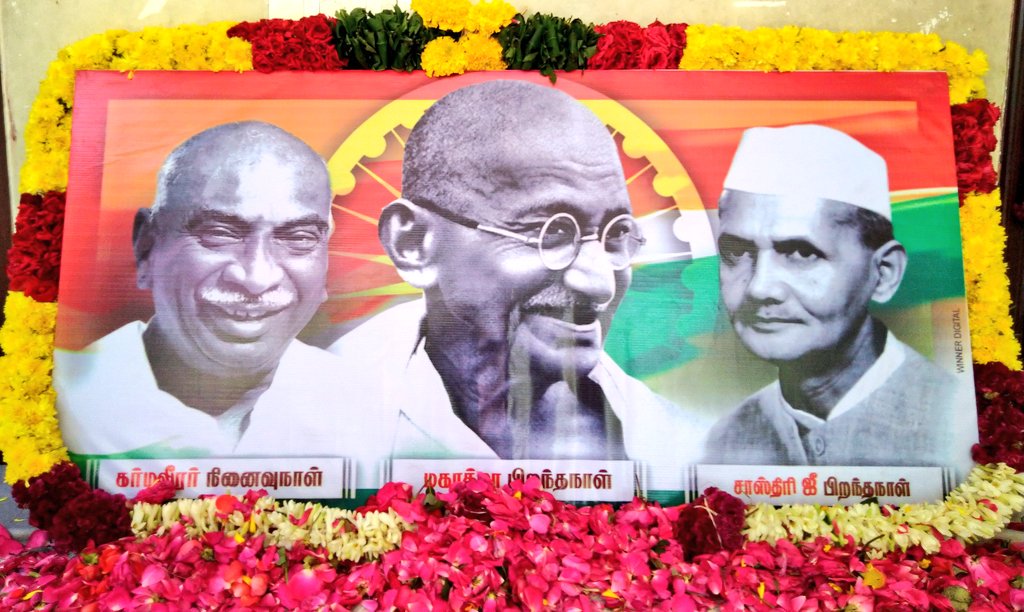 ENVIUS THOUGHTS crosses 2,15,000 views.
I am glad to share with you that with the 79th view at 0745 hrs today viz Wednesday  the Second October 2019, (02/10/2019) total views of the BLOG crossed    TWO LAKHS AND FIFTEEN THOUSAND (2,15,000) from more than 219 countries around the world on the 1706th day and 1739th post, thanks to your support and encouragement. Kindly continue.