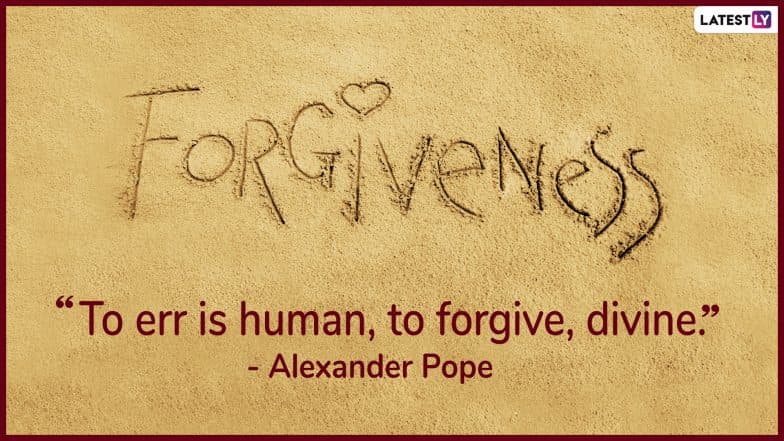 To err is human and to forgive is Divine rightly said
All over the world and in particular India that is Bharat,
In a way a part of our culture and tradition and today entire
World is after this noble principle and philosophy -sure!
International Forgiveness Day -is observed every  First
Sunday in August-indeed  a great gesture and to make the world
Aware of the divinity in FORGIVE AND FORGET philosophy
A noble quality to be developed foe peace and joy in the society!
It is the renunciation or cessation of resentment, indignation
Or anger as a result of a perceived offence, disagreement, or mistake,
Or ceasing to demand punishment or restitution. 'forgiveness is 'to grant
Free pardon and to give up all claim on account of an offence or debt'.