Funny it may look and hear but has a message sure!
Largely popular in United States in usage pure!
August twenty seventh is today, a funny day it is One  has
"National Just Because Day!". Well, just because.If one Wants
To make spaghetti for breakfast wearing last year's
Halloween costume, more power to him.  If one  wants to
Climb a tree as an adult, take the risk. It's a day to
Stop worrying about the whys.Just Because Day has
Become a great way to spread random acts of kindness.
Send a thoughtful card to a friend, just because.
Give your grandparents a call, just because.
Pick up the trash from your neighbor's yard, just because!.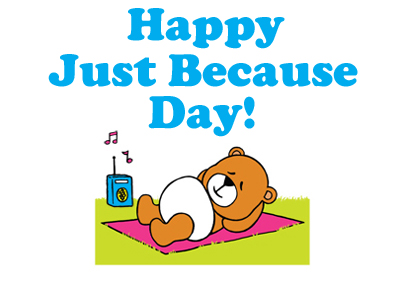 <
ENVIUS THOUGHTS crosses   2,62,000 views.
I am glad to share with you that with the 238th  view at  17.00 hrs  yesterday  VIZ Wednesday,  the 26th August  2020, (26/08/2020) , total views of the BLOG  crossed  the NICE figure   TWO LAC AND SIXTY TWO THOUSAND
(2, 62, 000) from more than 219 countries around the world on the 2039th day and 2108th post, thanks to your support and encouragement. Kindly continue.