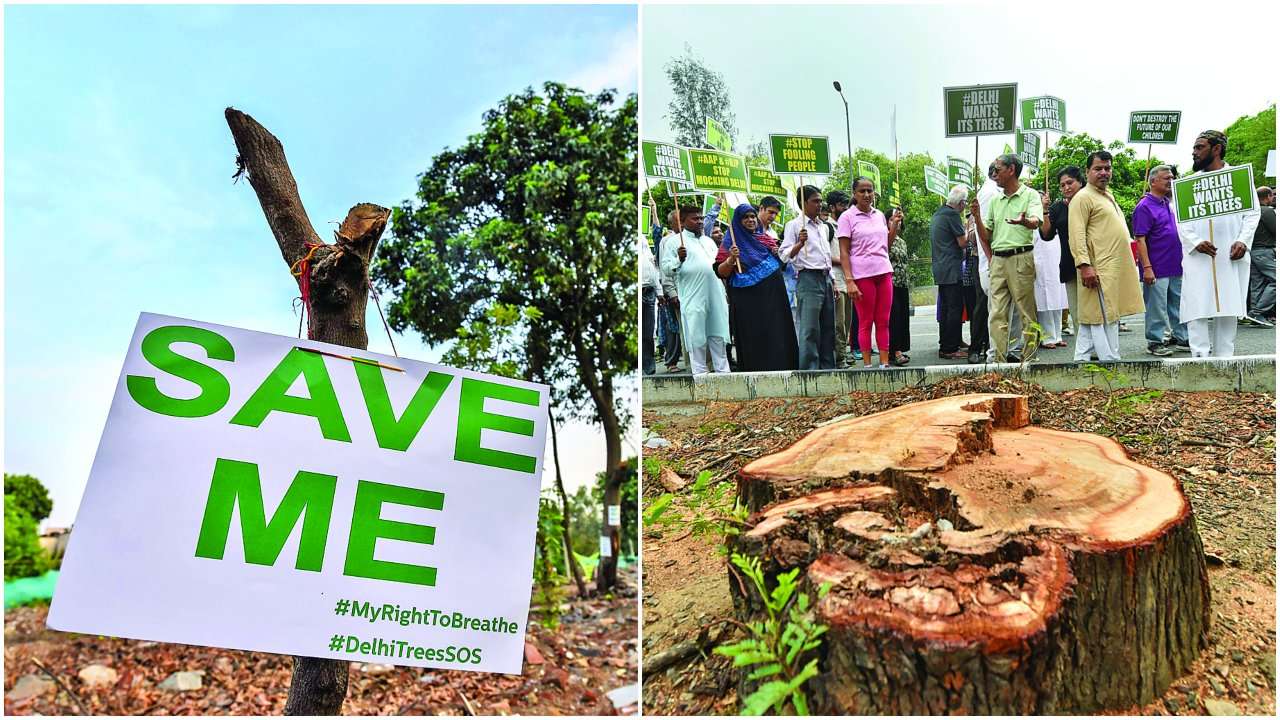 Oh! My dear man, my beloved kith and kin!
You and me are created by God, the King of Kings!
To coexist, cooperate, help, live and let live.
That you are stronger than me does not give
The right and license to you and to your ilk
To annihilate me and my family who for sure
For nothing in return, provide you shade, air pure
Fruits and flowers of different tastes and hues!
We live in the lap of Mother Earth as you do
We breathe, we grow, we help, we serve sans ado
We need no shelter, but provide the same to the poor
We need no home but provide homes to million birds
We need no air from you but serve the same to mankind
We need no food from you but we give the same to you
We nurture no ill-will, nor envy your growth and joy!
In turn, on any flimsy grounds you chop our head and hands
Mercilessly annihilate us and our tribe for thy selfish reasons
Oh man! Think awhile before you take your axe!
On one side, you plant my young ones in hundreds with fanfare
On the other, kill us without rhyme or reason quite unfair.
You and I are created by God, the King of Kings!
That you are stronger gives you no right or license
To destroy our tribe for your selfish needs
None but we, condemn your ugly deeds.
Spare our lives for your healthy lives
Share our concern with your lovely friends!