Over centuries man's history is chequered and long
Full of incidents and happenings- quite good and bad throng
Historians' job to chronicle and hand over to
Posterity as a treasure- sure to be looked into!
Museums indeed are the homes of history perceived
Giving data and details for the people to refer
A school for learning, knowing and absorbing-cultural
Museums all the world over serve purpose-natural!
International Museum Day is today-observed
With the theme-"Museums and contested histories:
Saying the unspeakable in museums". Means of
Cultural exchange and enrichment of cultures to think of!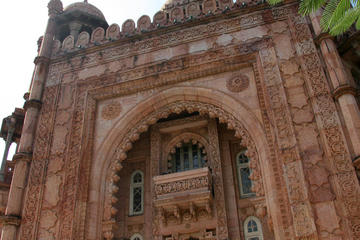 Chennai Government Museum.