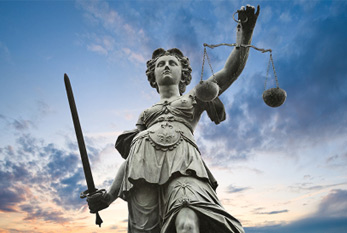 Sculpture of Lady Justice, the Roman goddess of Justice.
"International Justice Day" is today the Seventeenth July
Effort to recognize the system of international
Criminal justice. Day is also referred to as Day of
International Criminal Justice or World Day for Justice.!
A decent and developed Society, is made by its system
Of dispensation of Justice at all levels and at all times
For peace and happiness of the Society and the world
At the International level all the more important to hold!
Aim of the day is to unite everyone who support justice
And also promote victims rights. Helps prevent serious crimes
And those that put peace, security and well-being of the world
At risk. Let us join together uphold the purpose of the day-bold!
ENVIUS THOUGHTS crosses 1,57,000  views.
I am glad to share with you that with the 210th  view at 18.00 hrs yesterday viz Monday  the Seventeenth (17th) July 2018 , total views of the BLOG  crossed  ONE LAKH  AND FIFTY SEVEN THOUSAND (1,57,000) from more than 210 countries  around the world on the 1234th day and 1287th post, thanks to your support and encouragement. Kindly continue.